Self Defence
Practical and Applicable Self Defence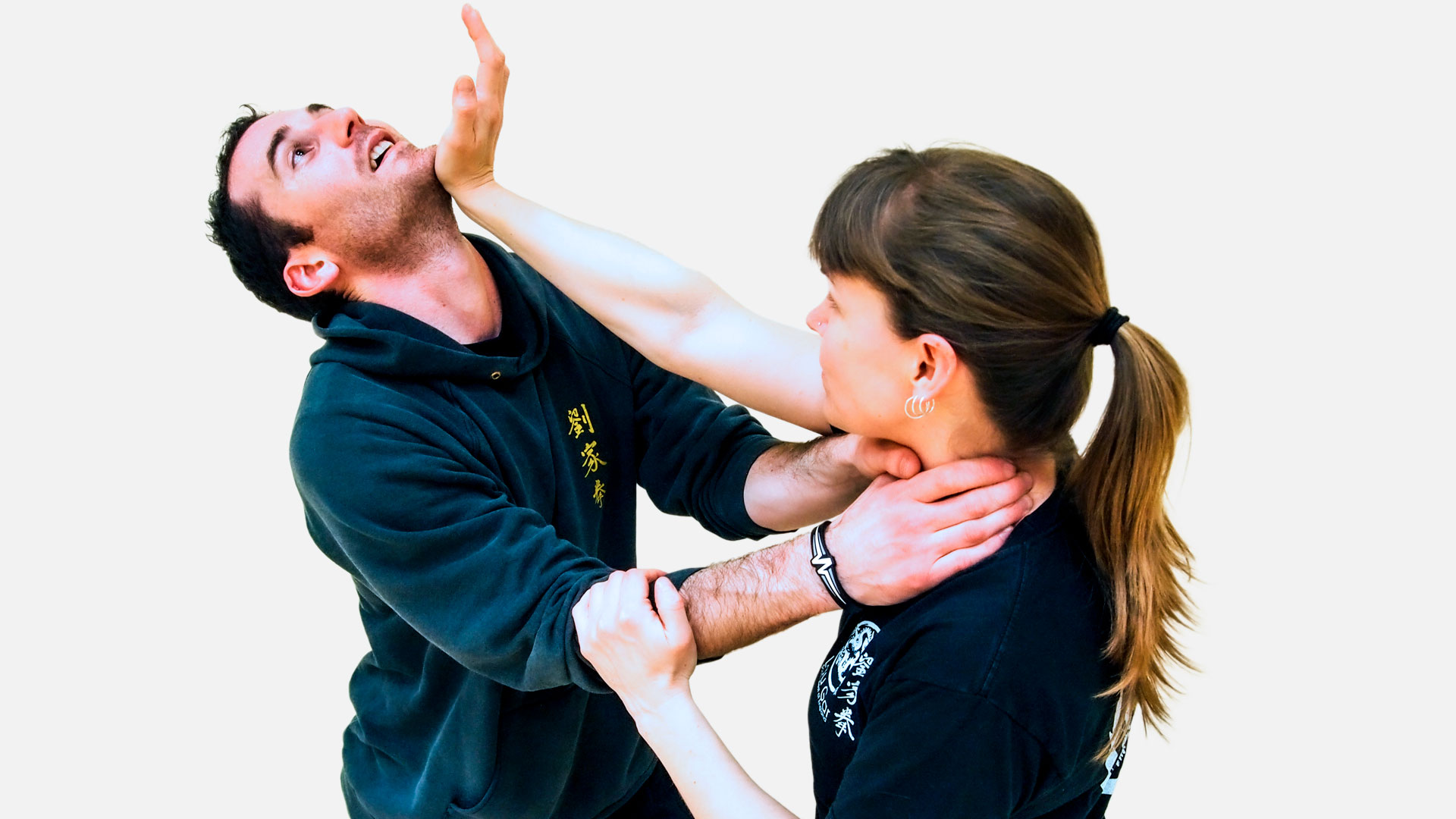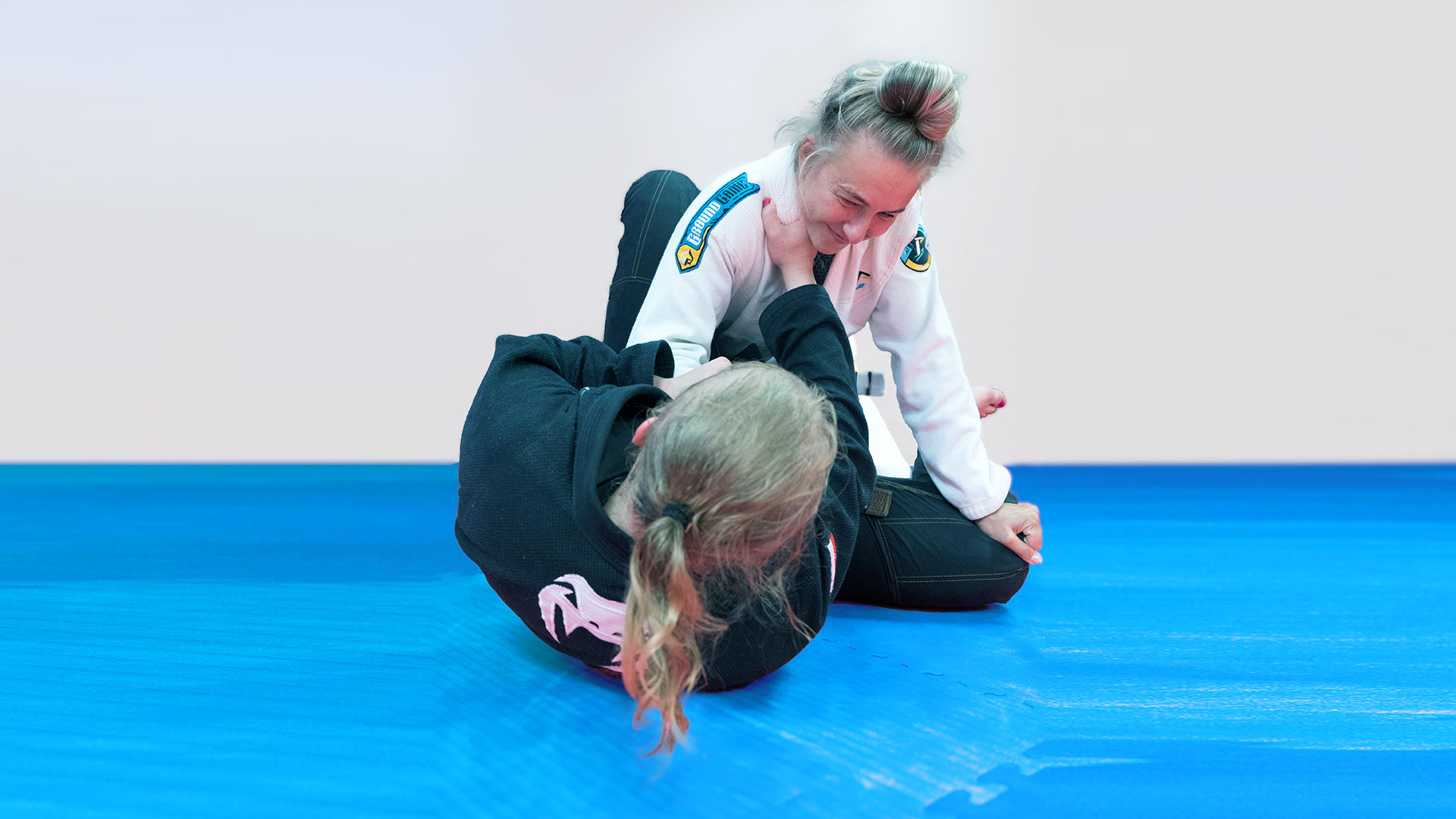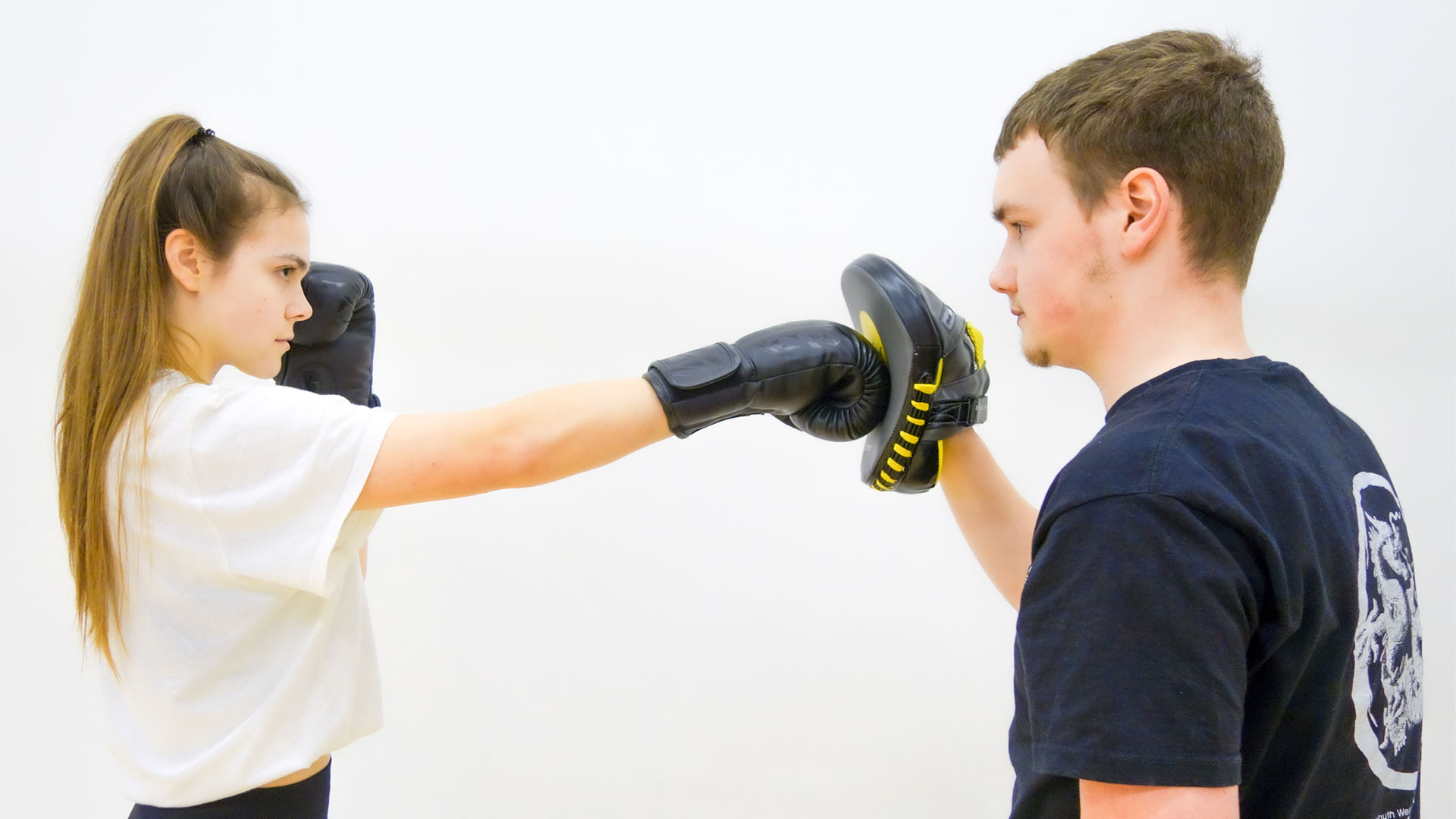 The truth is, there is no guaranteed formula for self-defence.
However training regularly in an 'Effective Martial Art' will give you the skills and confidence to defend yourself.
Training in Kung Fu will give you long to short range skills, dealing with striking attacks, grips and close range control.
Training in Kickboxing will give you long to close range skills, giving you excellent timing, evasion and conditioning through sparring.
Training Wrestling and Grappling arts such as Catch Wrestling & Brazilian Jiu Jitsu will cover close range standing to takedowns and ground work.
It is never ideal to be on the ground in a fight.
The clear objective is to escape and get back to you feet safely and quickly as possible.
In all cases you would want to deal with any incident standing if possible. 
If you choose to train in the core disciplines
(martial art styles) we offer, as time goes on you will develop competency with the growing ability to defend yourself.
Following Sifu Patel's extensive experience and training in the various martial art styles he is able to incorporate those teachings into his Kung Fu style and teaches Kung Fu quite uniquely compared to other kung fu practitioners and Teachers.
He also teaches each individual discipline as a specialist in their purest form.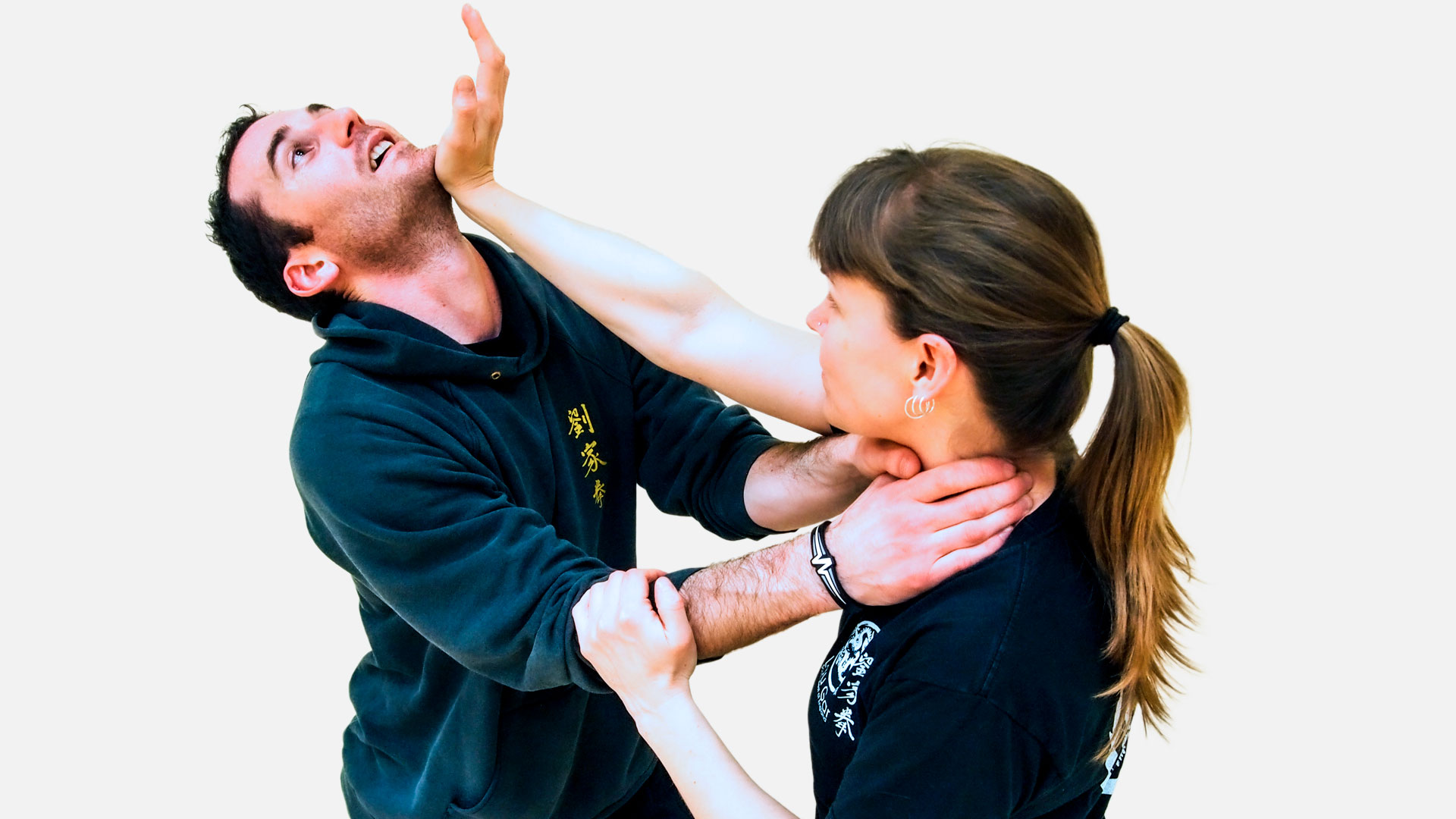 Practical Self Defence
The truth is there is no guaranteed formula for self-defence.
However Training Regularly in a Martial Art:
You will develop competency in applying what you learn;
overtime this will give you confidence to use what you know;
and make you better equipped to actually defend yourself in a real life situation.
You dramatically increase your chances to defend yourself by learning the martial arts we have to offer.
'It is better to know a martial art and never have to use it rather than not having any knowledge or ability when you most need it' – Sifu Patel.   
What Our Students Are Saying …
"I have been a student of Sifu Patel for approx. 7 years, when I first started, I had very little knowledge, & wasn't fit, however due to Sifu Patel's dedication & training methods I have progressed, & I am one of the older members of his school. Very friendly school, & I thoroughly enjoy my training sessions."
"I could not recommend Sifu Patel enough! Firstly, the knowledge that has been shared with me and the skills I have picked up are second to none – I am now such a more confident person because of the life skills I have been taught, along with improved fitness too!! The people are also extremely welcoming ands helpful, starting something new is always daunting and my fellow students made me feel part of the group immediately!"
"A great grappling class with a great, detail-oriented coach. Very contemporary jiu jitsu the likes of which you're used to seeing at the top end of the sport. Welcoming and friendly atmosphere, suitable for all skill levels, ages, genders and abilities. Can't recommend it enough! "
Try a Class or Ready to Join?
We recommend you commit to a month of training.
A month will enable you to experience the variety of content we offer in our classes. Then you can decide if you wish to formally join.