Kung Fu
Traditional Chinese Kung Fu: Lau Gar, Wing Chun, Shaolin, Chinese Wrestling, WuShu  & Tai Chi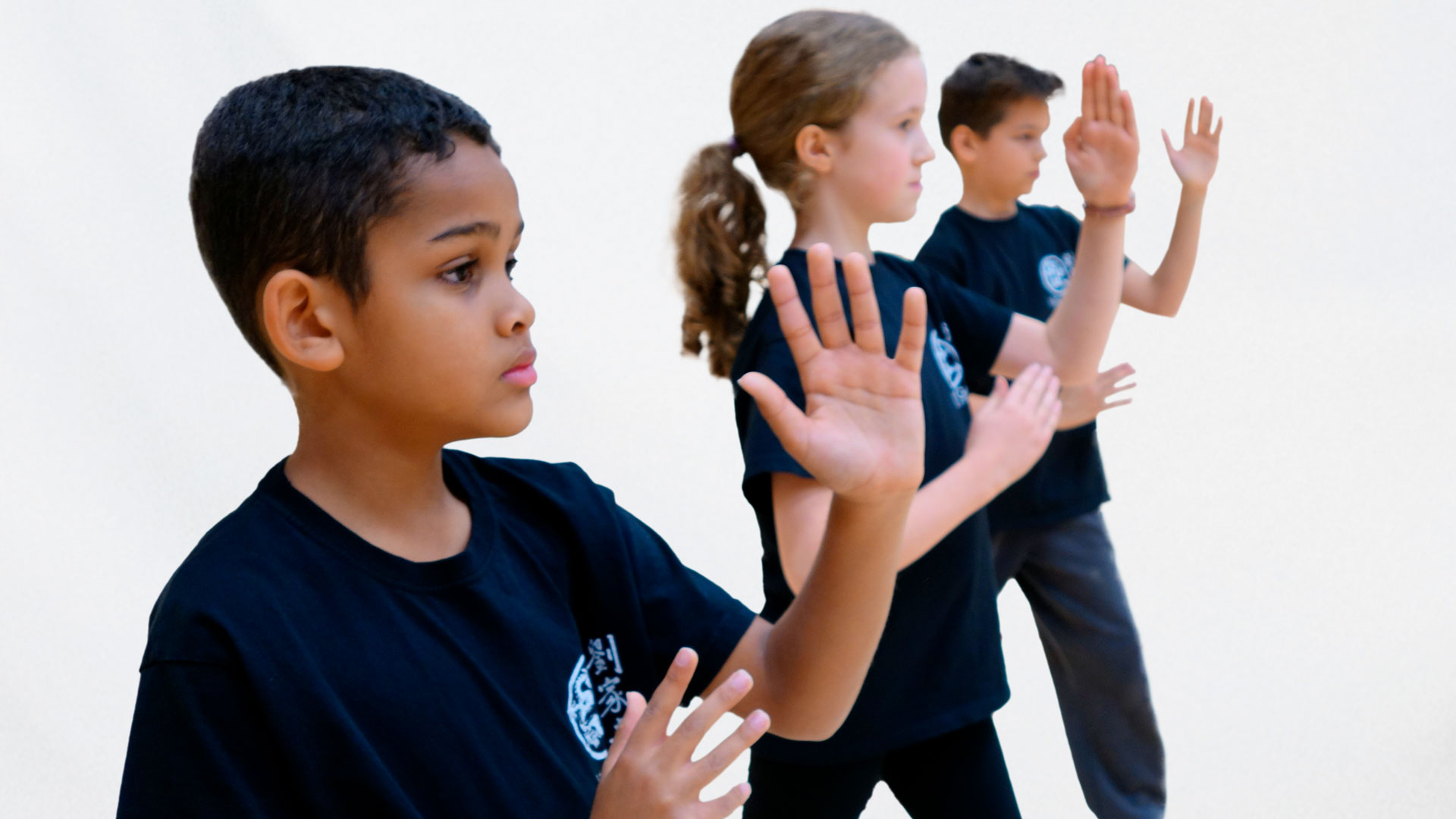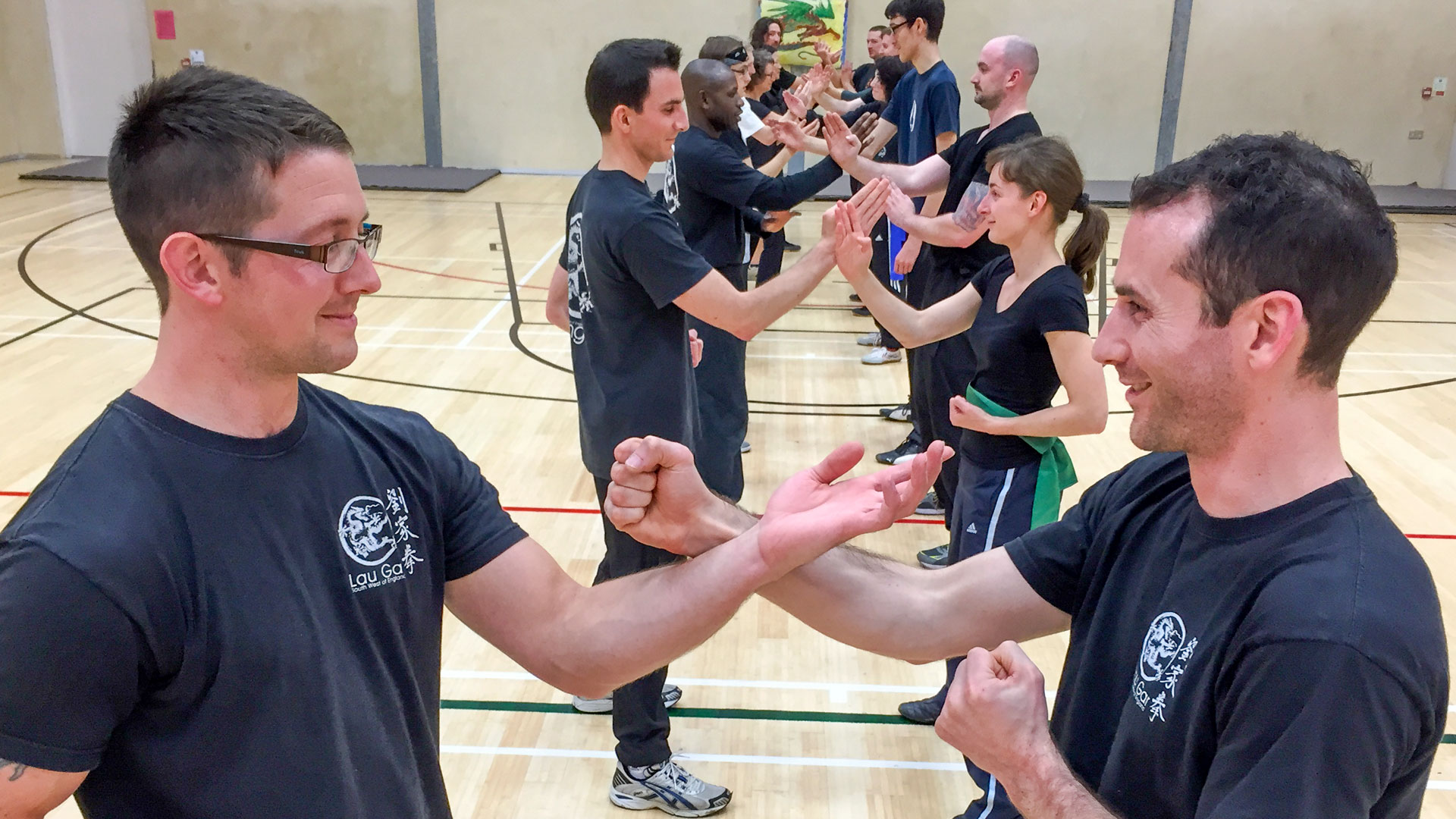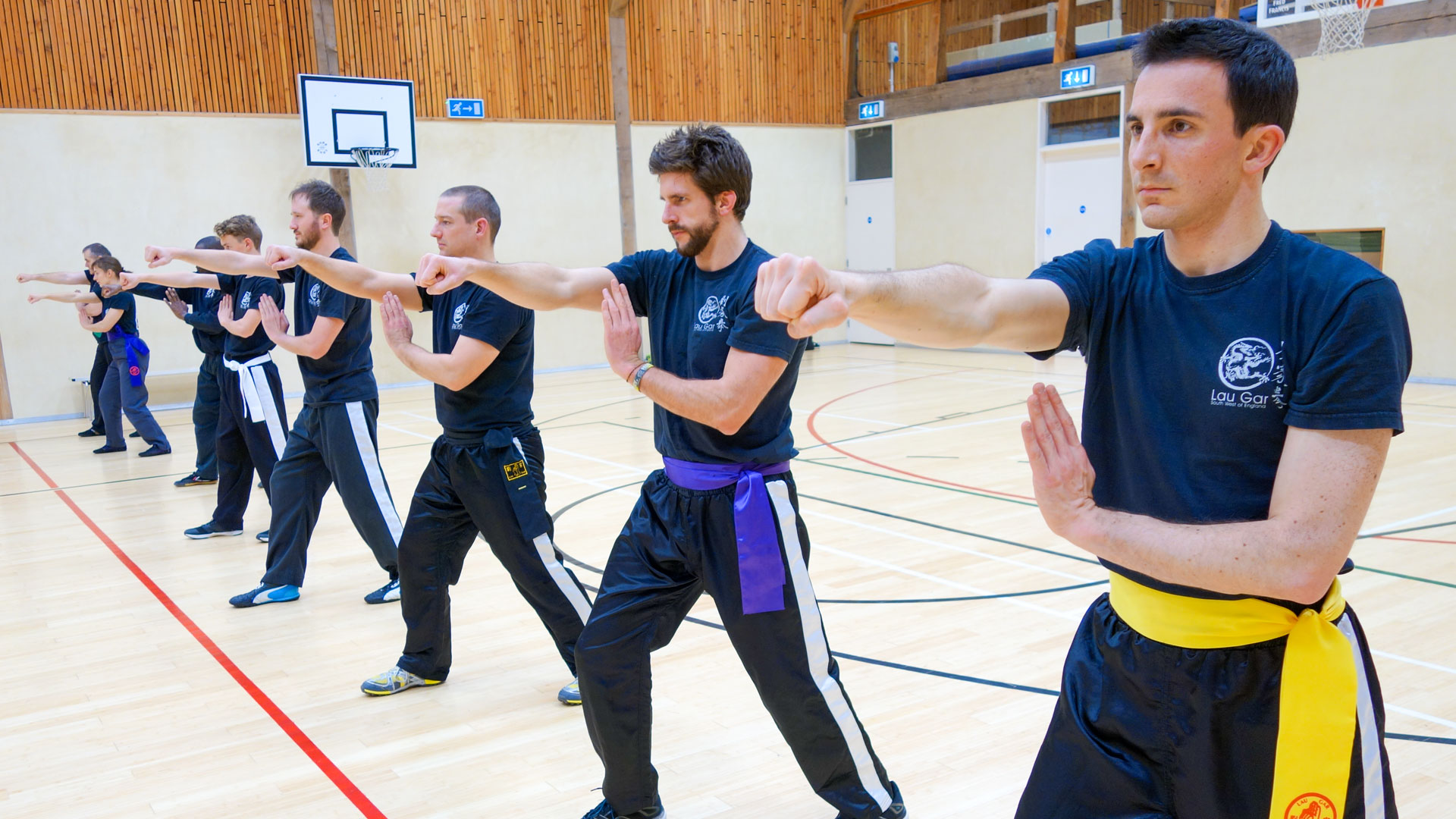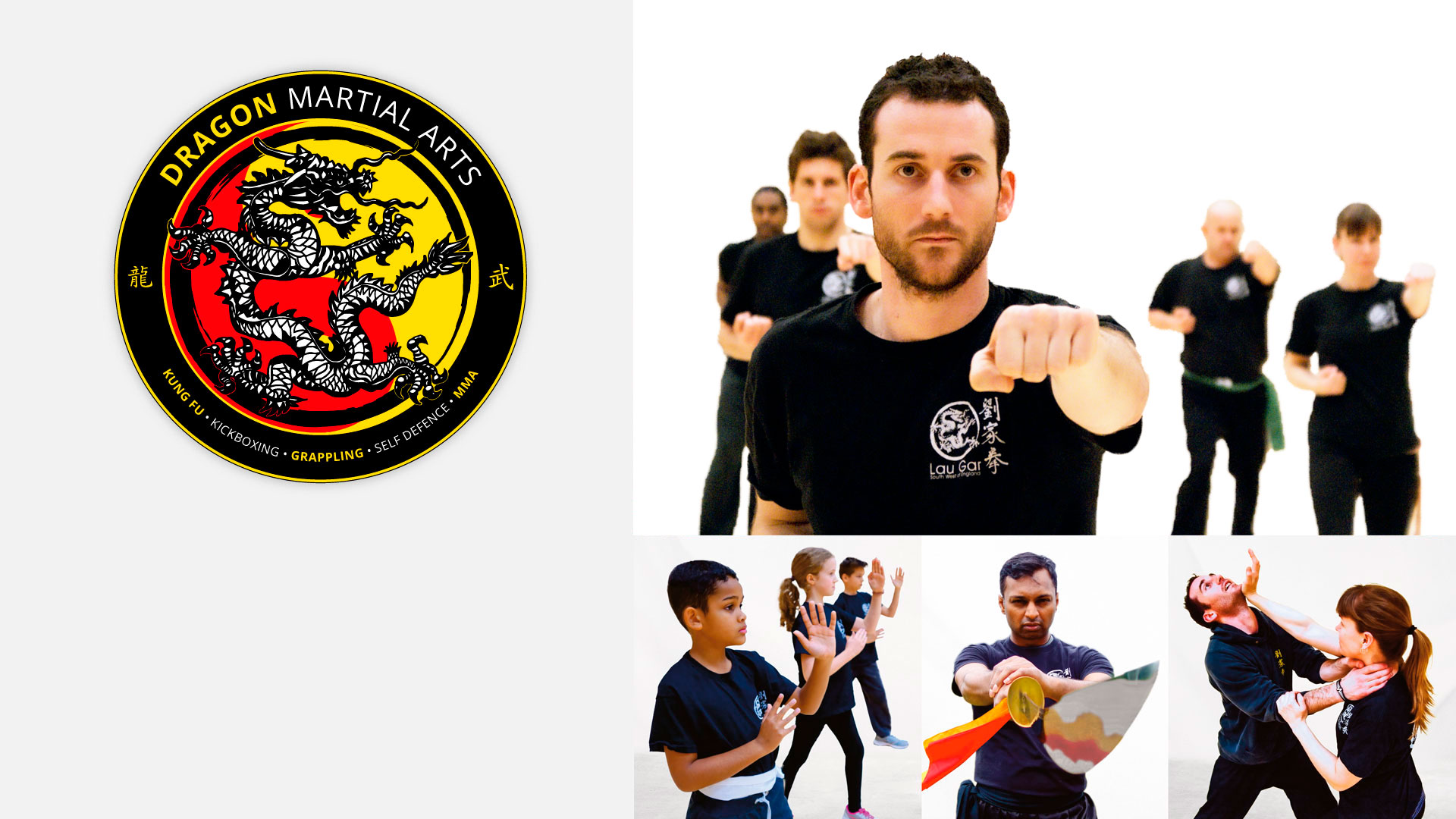 The two main styles of Chinese Kung Fu we teach are Lau Gar and Wing Chun:
A detailed art form teaching all aspects of practical self defence and mind and body training.
Training long range to close range fighting skills incorporating striking, joint locking, throwing and takedowns.
Lau Gar
Lau Gar Kuen (fist) is based on the Five Animals (Tiger, Snake, Leopard, Crane and Dragon). It is derived from a form of boxing that was practiced at Kuei Ling Temple, situated on Bac Pye Saan(Mountain), Kong Sai province in the West of China.
It was learned from a monk on retreat from Kuei Ling Temple by the master "Three Eyed Lau", a tiger hunter, whom we honor as founder of our style. The style subsequently became popular over a large part of South West China.
The British Kung Fu Association was set up in 1973.
Master Jeremy Yau being the current keeper of the Lau Gar style of Kung Fu, was invited to be the Chief Instructor. Subsequently, Lau Gar has become Britain's most popular form of Chinese Boxing (Kung Fu), with clubs throughout England, Scotland, Ireland and Wales.
Weapon Training
Weapon Training remains an important part of advanced Lau Gar practice. The key weapons trained in the Lau Gar style are: wooden staff, broadsword, rat tail staff, butterfly knives, tiger fork, Gwandao, spear and iron needle.
There are also a handful of other weapons that are taught; straight sword, escrima, 3 section staff, chain whip, fan, rope dart and bench.
Sifu Patel has studied all the weapons mentioned above and is well versed in them.
You may book a private lesson with him if you wish to learn them outside of the general syllabus.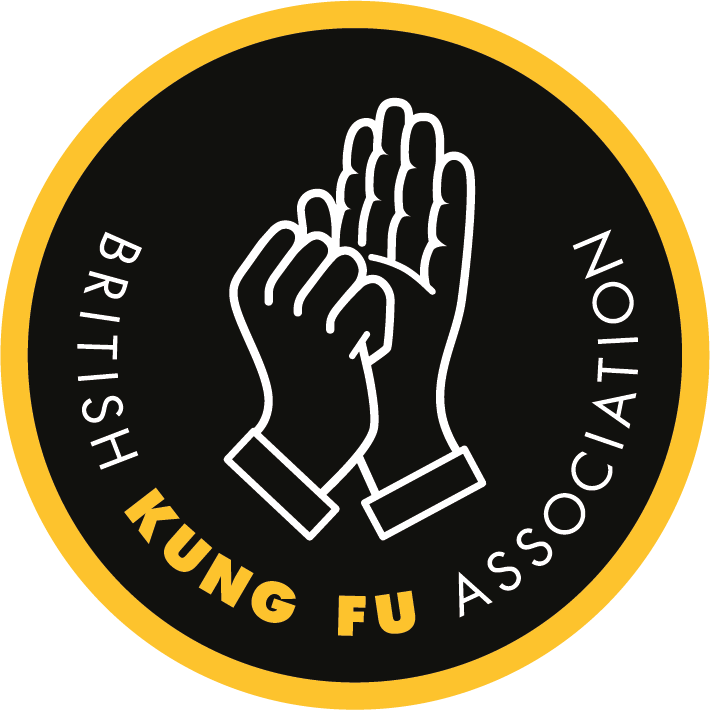 Mui Faa Wing Chun
Mui Faa Ip Man Wing Chun is a traditional, yet up-to-date, practical self-defence system for men, women and children alike. Wing Chun does not rely on physical size and strength to overcome opponents is fast and highly effective with an explosive energy when striking.
It is perfect for those wishing to learn by an effective combat system, including weapons to greatly improve your focus, concentration, confidence and life balance, whilst making loyal friends, challenging yourself and having fun.
What Our Students Are Saying …
"I have been a student of Sifu Patel for approx. 7 years, when I first started, I had very little knowledge, & wasn't fit, however due to Sifu Patel's dedication & training methods I have progressed, & I am one of the older members of his school. Very friendly school, & I thoroughly enjoy my training sessions."
"I could not recommend Sifu Patel enough! Firstly, the knowledge that has been shared with me and the skills I have picked up are second to none – I am now such a more confident person because of the life skills I have been taught, along with improved fitness too!! The people are also extremely welcoming ands helpful, starting something new is always daunting and my fellow students made me feel part of the group immediately!"
"A great grappling class with a great, detail-oriented coach. Very contemporary jiu jitsu the likes of which you're used to seeing at the top end of the sport. Welcoming and friendly atmosphere, suitable for all skill levels, ages, genders and abilities. Can't recommend it enough! "
Try a Class or Ready to Join?
We recommend you commit to a month of training.
A month will enable you to experience the variety of content we offer in our classes. Then you can decide if you wish to formally join.